Using Persona Led Performance Marketing to close book values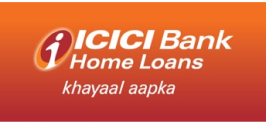 The Brand's need for Wolfzhowl on a monthly retainer
Operating in highly regulated, parity category, ICICI Bank's Digital Products Team was finding it difficult to upsell and cross-sell 12 products. With a database of more than 24 Million Customers and umpteen data fields and multiple campaigns, product offers etc., the existing customers were still not buying other products
What did Wolfzhowl do?
Studied customer behaviour data collected by ICICI Bank (all 24 Million of it)
Looked at only 15 fields of data across all customers like Avg Monthly Balance, Spends on credit card, cash transactions etc along with demographic identifiers
Life-stage research to understand the life contexts, life needs and product fitment at every stage
Deep dive into attitude towards each product across generations
What did we achieve?
120+ personas which are all effective
The challenge did not end there!
These personas needed to be targeted using only 1 BANNER, 1 Push Notification per product for a window of only 24 hours per month within the Bank's own platforms:
Website
Mobile Site
Mobile App
And each banner needed to fit the brand guidelines, regulatory guidelines and yet be impactful
We not only crafted a brief for each product across each persona, we even supervised the creative across each artwork leading to…
The Wolfzhowl Win
More than 84,000 (eighty four thousand) Fixed Deposits conversions in just one month by FD rejecting, Lifestyle Seeking Millennials with an average ticket size of INR 1 Lakh
650+ enquiries for Home Loan Balance Transfer in one month by the Married with Kids
ICICI Bank saw phenomenal growth in book value across each product from existing customers

Personas still continue to be used within the system across products