Changing Pharma Marketing And Increasing Uptake Of Thyroid Tests For ABBOTT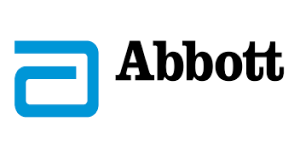 Problem Overview: To get people to recognise the symptoms and test for thyroid disorder. Abbott wanted to make thyroid testing the first line of intervention for addressing any kind of weight gain. How does one reach out to the consumer in the pharma category for a prescribed drug, which is so regulated? Pharma regulations in the country prohibit Rx category drugs from advertising and hence directly reaching out to consumers. Hence, pharma marketing needed the Wolfzhowl Approach.
WOLFZHOWL APPROACH:
1. IDENTIFICATION OF THE REAL BARRIERS :
Discovering the true barriers to thyroid testing: The objective of the research was to determine awareness regarding thyroid imbalance, explore the association between weight-gain and hypothyroidism and the triggers to take a thyroid test in case of weight gain
Finding: Small weight gain is being ignored and attributed to other factors leading to thyroid disorder detection at an advanced stage.
CONSUMER INSIGHT: People eliminated "small weight" gain from their set of worries. It was time to own "Small weight gain" thereby bringing a larger number of people who would fall into the criteria for testing in turn helping the category grow.
2. CREATING A STRATEGIC DISSONANCE DEVICE – WOLFZHOWL SOLUTION
Wolfzhowl created a communication device which enters the weight conversations. Wolfzhowl conceived of a communication device creates a dissonance and drives them to thyroid screening. This was one of the ways in which Pharma Marketing was turned on its head. Traditionally every pharma company was only speaking to the healthcare practitioners. However, following Wolfzhowl's strategy and recommendations, Abbott boldly reached out to consumers directly, while staying within the regulatory guidelines.
3. IMPLEMENTING THE STRATEGIC DISSONANCE DEVICE
Watch the film here: